Episodes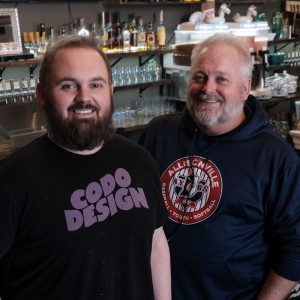 Monday Mar 30, 2020
Monday Mar 30, 2020
Ed Sahm and his son, Eddie Sahm, started planning for the shutdown of the restaurant industry weeks before the coronavirus outbreak led city and state officials to order the closures.
And so they were a little more ready than most owners to refocus Sahm's 16 restaurants. The result is an operation to benefit the not-for-profit Second Helpings, offer takeout at some locations, and open a series of marketplaces, where customers can get grocery items, including produce, cleaning products and, yes, toilet paper.
Still, the effort is not profitable. It's just enough to put some of Sahm's employees back to work, help the community and keep the company afloat for a few more weeks.
Host Mason King talks with Eddie Sahm about how he and his dad made key decisions and how they're making it work.
The IBJ Podcast is brought to you by the law firm Krieg DeVault.